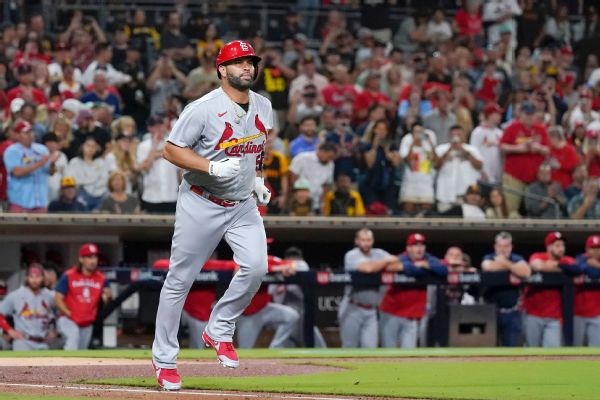 St. Louis Cardinals slugger Albert Pujols is now one shy of the 700 club.
Pujols hammered a two-run home run off the Los Angeles Dodgers left-hander Andrew Heaney in the third inning Friday night for the 699th homer of his career.
The homer, Pujols' 20th of the season, traveled 434 feet to left field and gave St. Louis a 2-0 lead.
Pujols, 42, is fourth on the all-time list, trailing only Barry Bonds (762), Hank Aaron (755) and Babe Ruth (714). He now has 18 20-homer seasons, third-most in major league history behind only Aaron (20) and Bonds (19). He joins Bonds as the only players ever with 20 homers at age 42 or older.
Source link