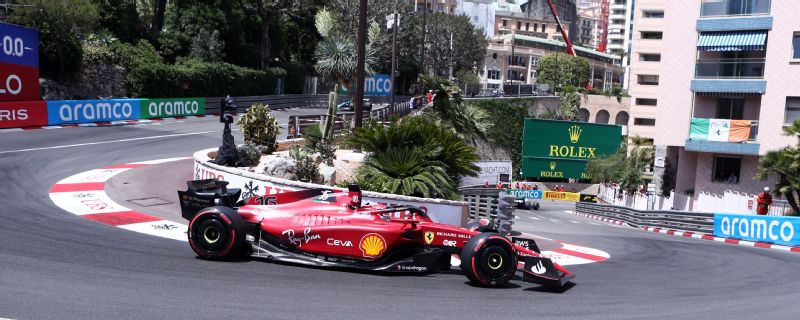 The Monaco Grand Prix will continue in Formula One for at least another season, the 2023 schedule release has confirmed.
The record-breaking 24-race calendar will start with the Bahrain Grand Prix in early March and finish at the Abu Dhabi Grand Prix in late November.
F1 has also confirmed the first ever Las Vegas Grand Prix will take place on Saturday, Nov. 18.
Only three F1 races have not taken place on a Sunday, the last being 38 years ago at the 1985 South African Grand Prix.
The race, happening on a circuit which includes the city's famous Strip, will be the third race in the U.S., joining events in Miami and Austin.
2023 race schedule
March 5 – Bahrain Grand Prix
March 19 – Saudi Arabian Grand Prix
April 2 – Australian Grand Prix
April 16 – Chinese Grand Prix (TBC)
April 30 – Azerbaijan Grand Prix
May 7 – Miami Grand Prix
May 21 – Emilia Romagna Grand Prix
May 28 – Monaco Grand Prix
June 4 – Spanish Grand Prix
June 18 – Canadian Grand Prix
July 2 – Austrian Grand Prix
July 9 – British Grand Prix
July 23 – Hungarian Grand Prix
July 30 – Belgian Grand Prix
August 27 – Dutch Grand Prix
September 3 – Italian Grand Prix
September 17 – Singapore Grand Prix
September 24 – Japanese Grand Prix
October 8 – Qatar Grand Prix
October 22 – U.S. Grand Prix
October 29 – Mexican Grand Prix
November 5 – Brazilian Grand Prix
November 18 – Las Vegas Grand Prix
November 26 – Abu Dhabi Grand Prix
The Chinese Grand Prix is still TBC due to COVID-19.
The calendar sees some logistical changes. The Belgian Grand Prix has moved from one side of the August summer break to the other and now takes place after the Hungarian Grand Prix.
This year Belgium formed a triple header with the Netherlands and Italy but those two will be a double header in 2023.
The 2023 season will feature two triple headers — Emilia Romagna-Monaco-Spain and U.S. (Austin)-Mexico-Brazil.
The Miami Grand Prix will take place on May 7, a week after the Azerbaijan Grand Prix in Baku, creating a quite brutal back-to-back for F1 teams.
The Qatar Grand Prix, which featured for the first time in 2021, returns as planned. Qatar is not hosting an event this year due to the World Cup.
Source link